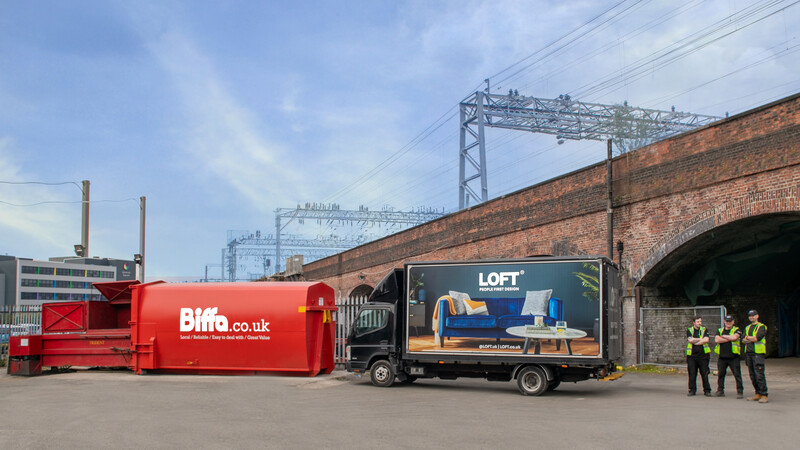 Managing Waste Responsibly
We are actively fulfilling our environmental, social and ethical responsibilities as well as ensuring that we provide our clients with sustainable products and services. Both of our depots have dedicated recycling centres where waste materials are sorted and processed. It is our mission to close the loop for waste management.
In It For The Long Term
We only work with products of high quality, making them longlasting and minimising the need to constantly replace items. Even our mattresses are carefully disposed of, sent to independent companies who strip them down and recycle, reuse or manufacture new products from the respective parts.
Recycling As A Priority
We sort and seperate all cardboard and plastic on site. Any suitable second-hand furniture is reused and repaired and, where possible, donated to local charities. Anything non-recyclable will be collected by waste management companies and sent to an RDF facility, resulting in a 97% landfill diversion rate.
Going The Extra Mile
All of our delivery vehicles are installed with tracking systems. This allows us to plan routes really carefully, and constantly monitor fuel consumption. We put AdBlue into our vehicles, reducing the nitrous oxide and CO2 emissions of diesel engines.
Driving Sustainability
Getting items to you happens with as little waste as possible too. The digital POD system we use to deliver our orders reduces the need for unnecessary paper delivery notes, and everything we do complies with the requirements of our accredited ISO 14001:2015 status.
Actions Speak Louder Than Words
We Work With Responsible Manufacturers
All our suppliers complete our PQQ, specifically designed to encourage sustainability across all areas. In order to be registered as a supplier on our system we request evidence of relevant insurances, trade memberships, accreditations and product compliance certificates. And we audit all the information provided annually to ensure it is current and relevant. So you can be confident that, if they are LOFT approved, they are one of the good guys.
Every year, LOFT give us the industry trends, provide us with accurate product development directions and put forward valuable suggestions on the production process. LOFT has the boldest ideas, the fastest response times and the most sincere service.

Zhejiang Senchuan Furniture Company
Waste Not, Want Not
That's our philosophy and if it's your's as well then get in touch to find out how LOFT can support your waste and recycling policies or implement a change to the benefit of all.